An amazing machine for delicious tornado potato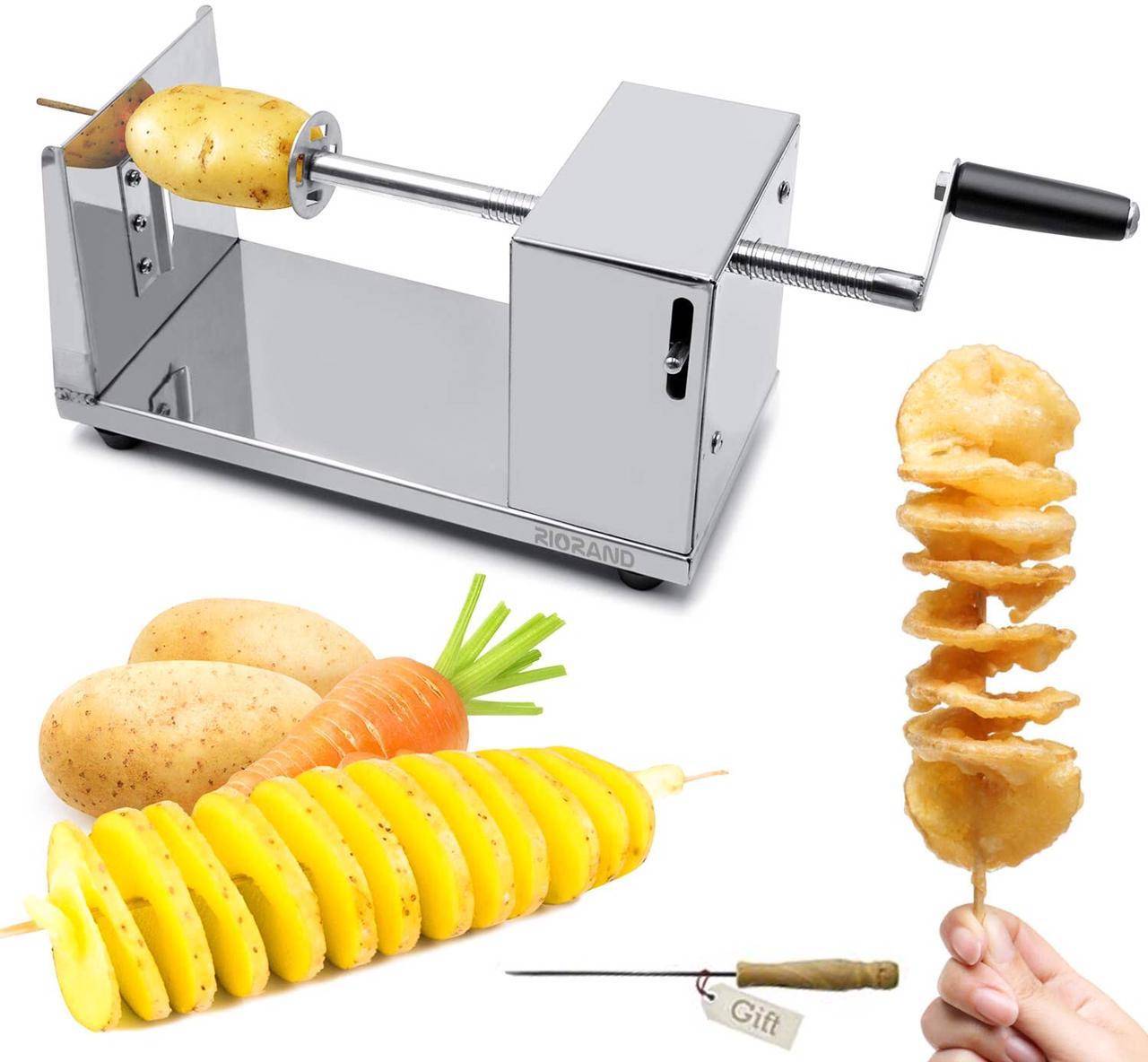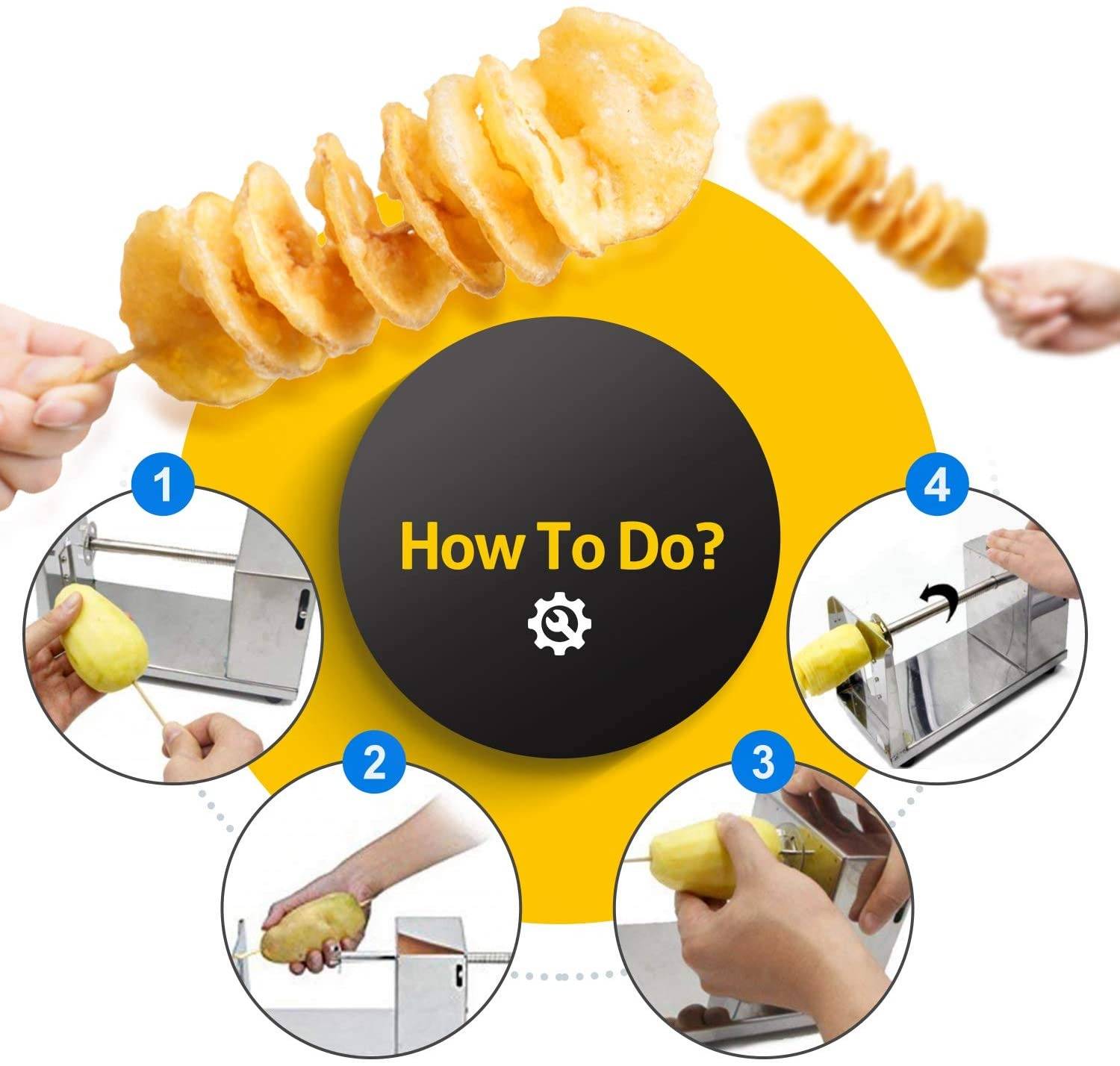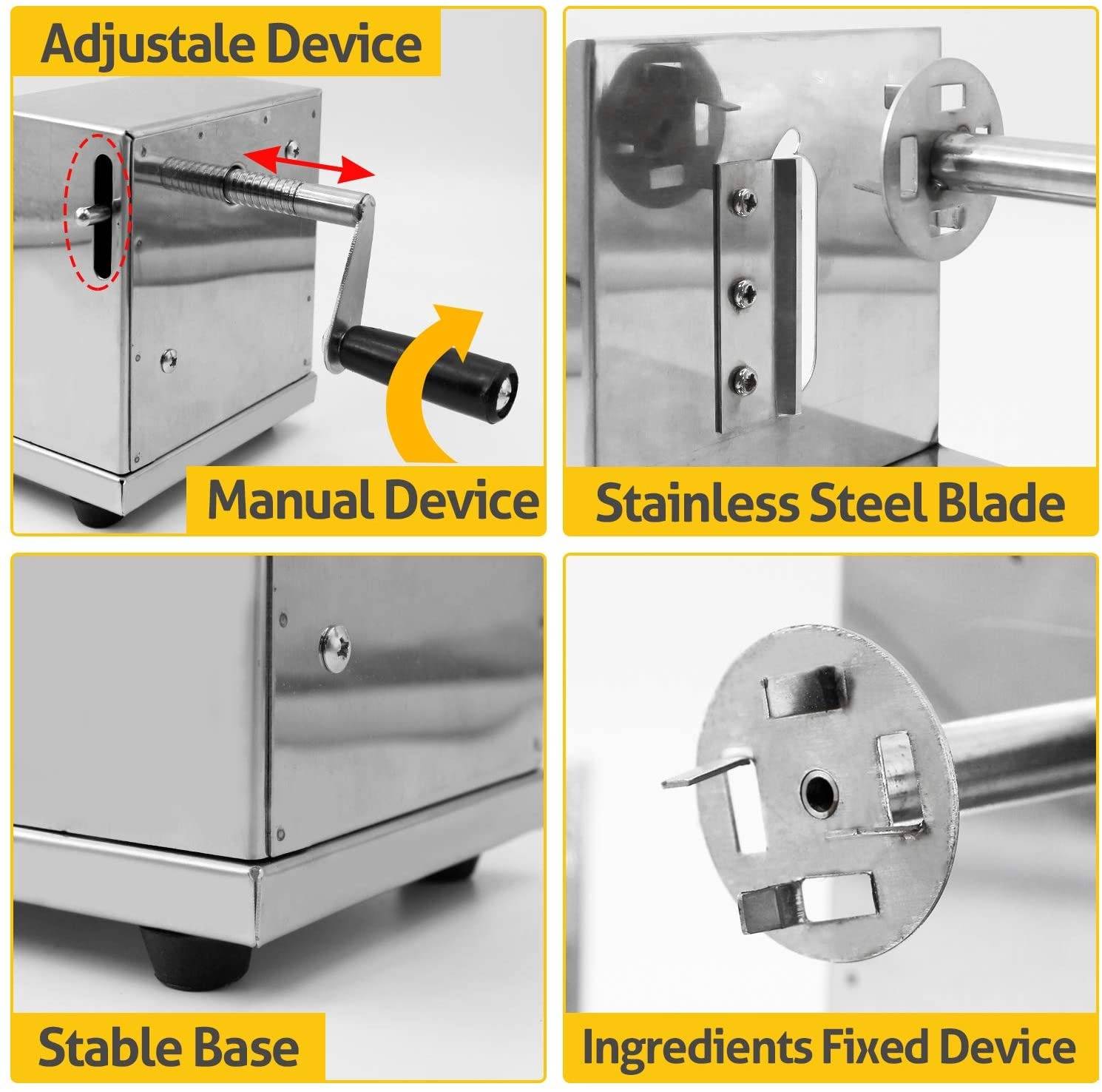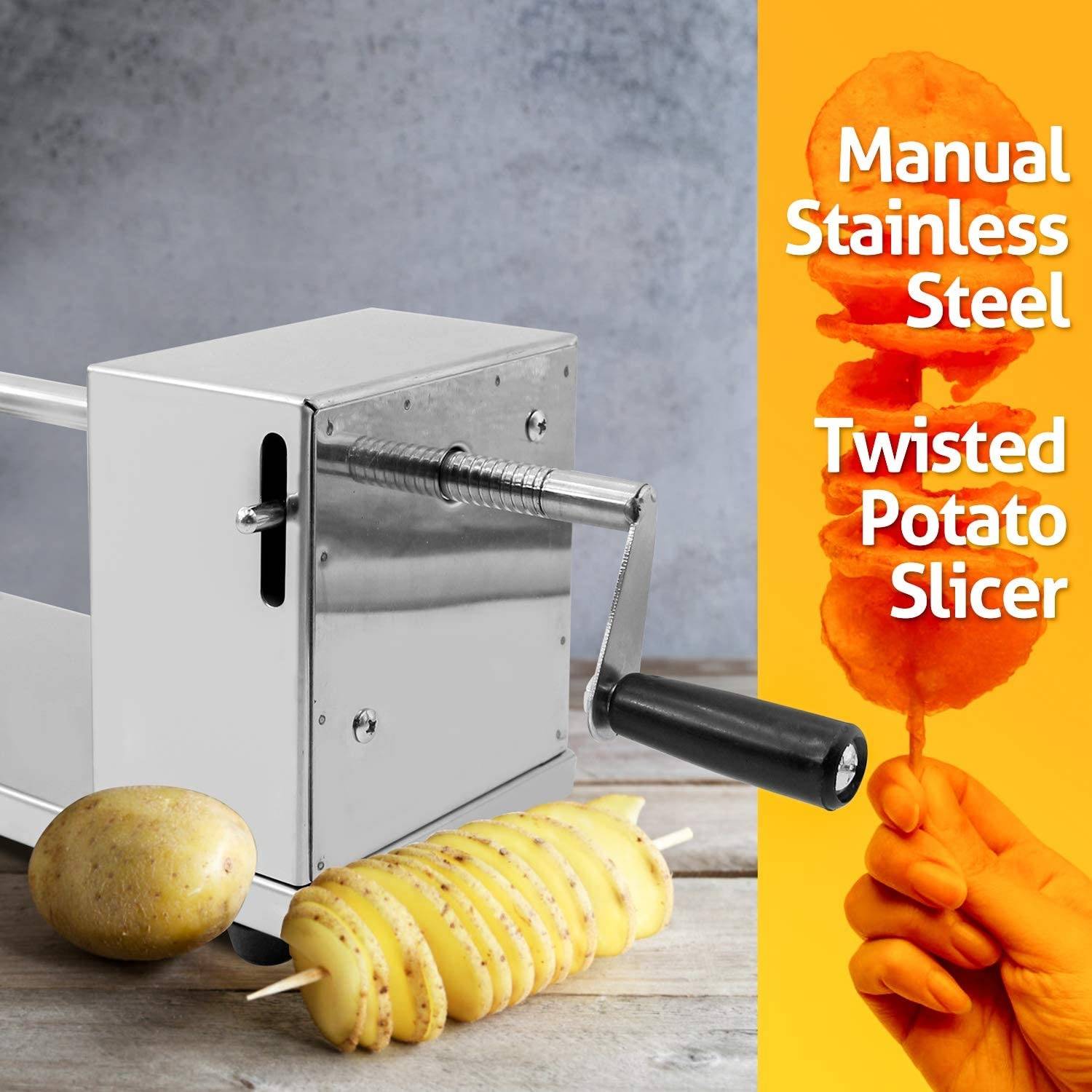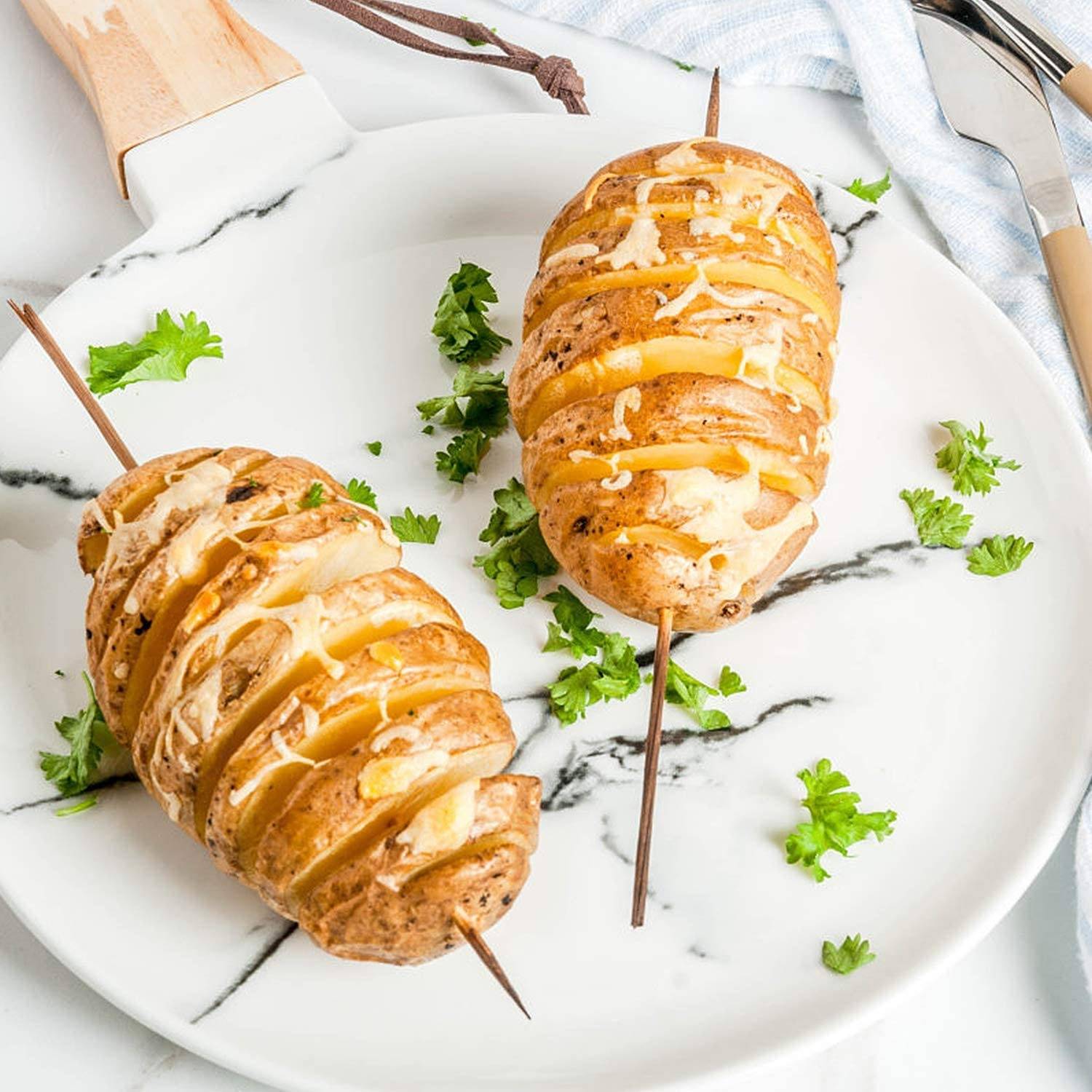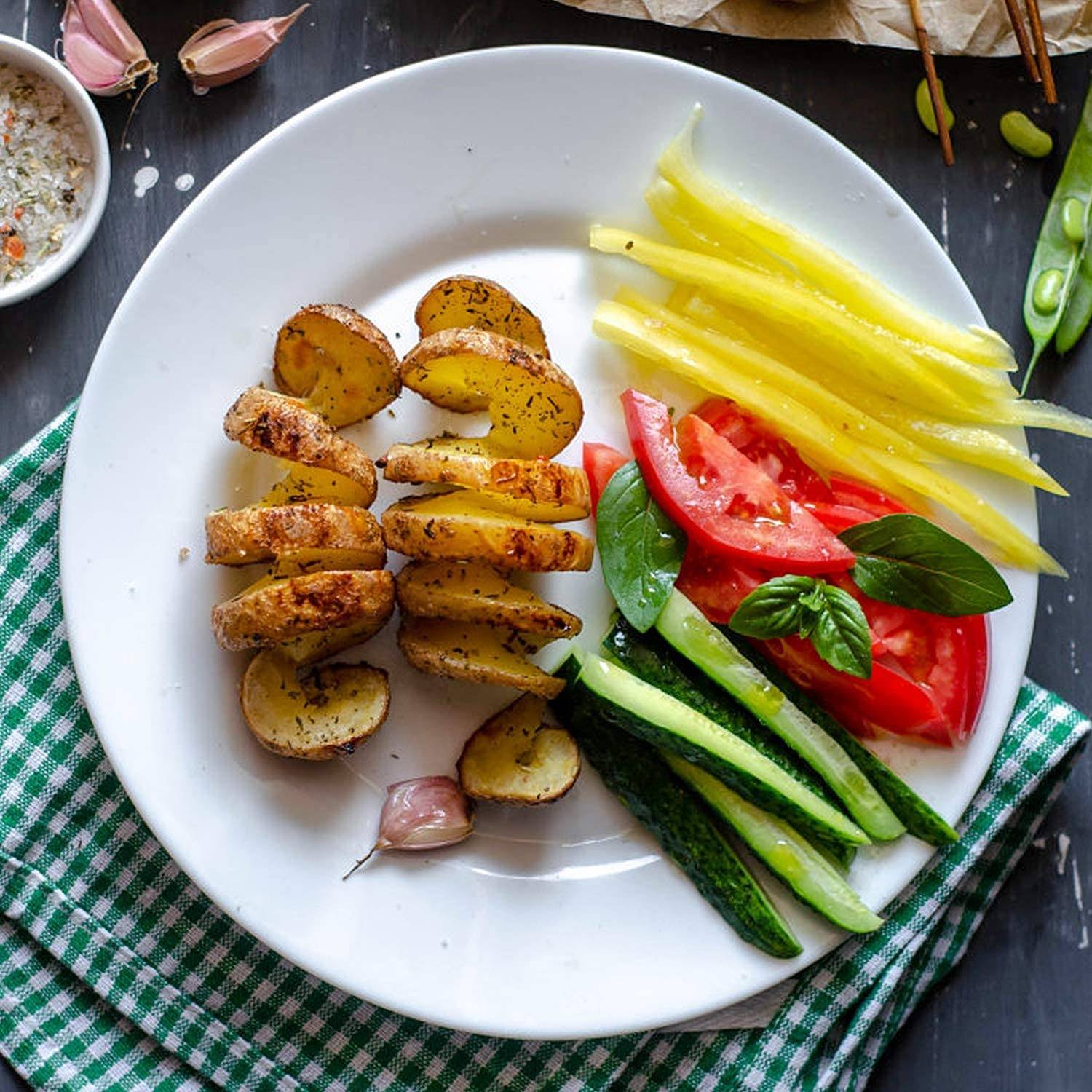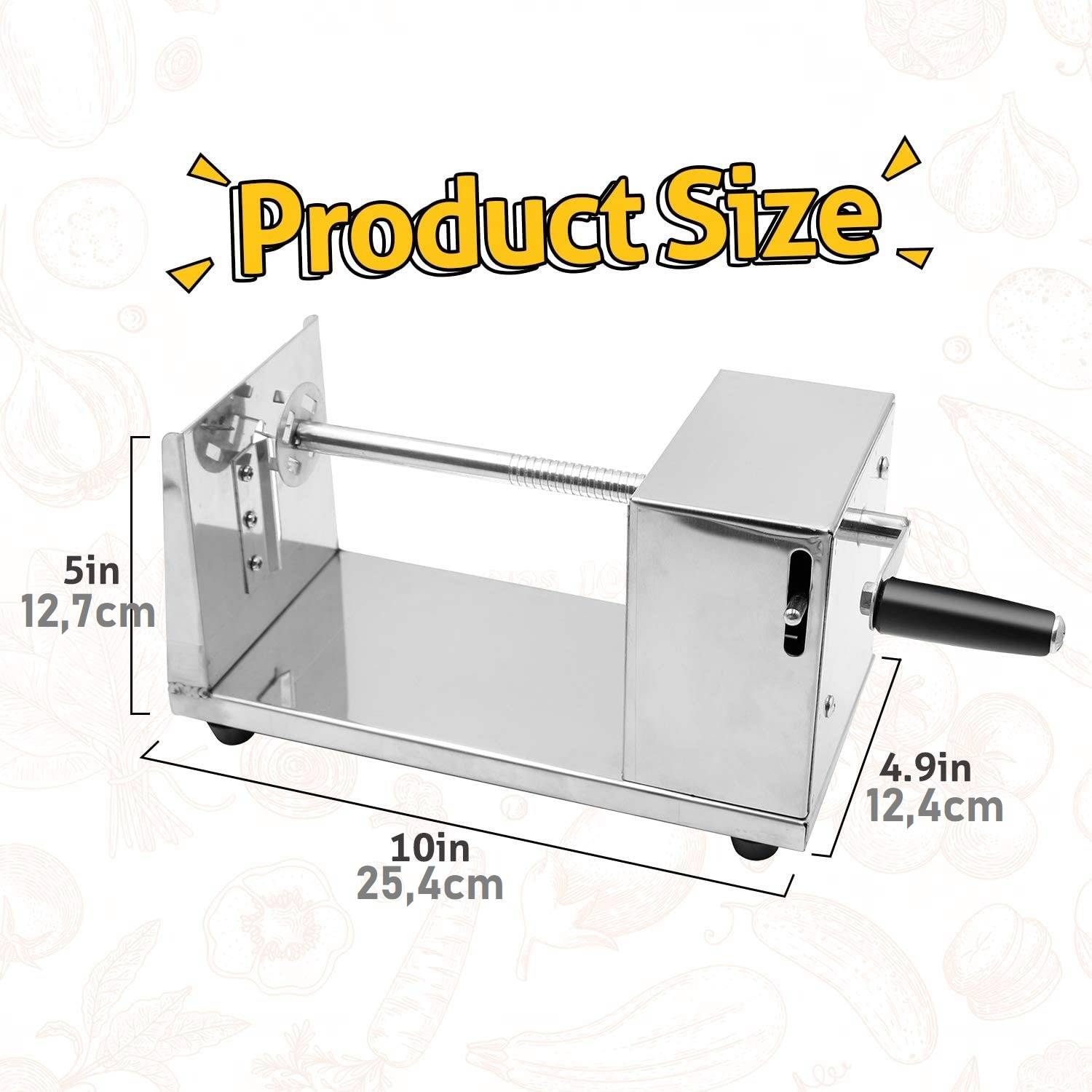 Stainless steel construction,Non-slip rubber feet,Simple operation

Potato cutter in spiral:Low maintenance,Simple operation,save more time




There is a blue plastic seal film around the entire unit to prevent machine scratches while shipping,please remove it before using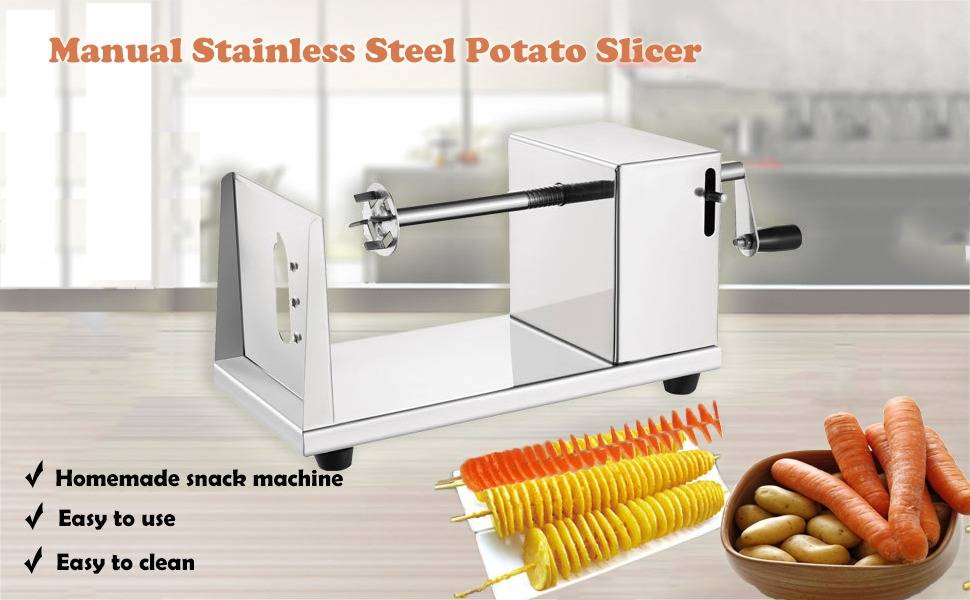 You can make a Tornado Potato with potatoes, carrots, cucumber, sweet potatoes and so on.
It features a tornado or spiral shaped cutter that is great for home use or at a restaurant.
Make your party more interesting.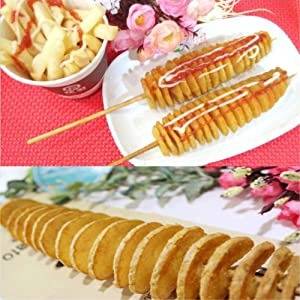 Different tastes : Seaweed taste,spicy taste,cumin taste,tomato taste etc.
Cook it as you like.